08/31/2023



MOUNT MAXWELL - LITTLEFOLK
CASSETTE AND VINYL PRE-ORDERS

Mount Maxwell's long awaited follow up to 2021's
The People's Forest
arrives Nov. 24th on cassette via
Hotham Sound
and on vinyl via
We Are Busy Bodies
- preorders are now up on both sites!
Mount Maxwell returns with another full length journey into memory, melody, and geography - this time roaming beyond the BC environs of his previous records into a stranger, less knowable country. While still woozily nostalgic in the vein of 'Only Children' and 'The People's Forest', this outing feels more exploratory and wide ranging in scope, with a denser mixture of influences at play. The somnambulistic drift of 'Sea of Milk' sets the stage with a series of wavering synth pulses that push us languidly toward land, eventually setting us down on the sands of 'Maze Crete', where a shadowy latticework of hand drums, flutes and synths await. From there we ascend to the aptly named 'Sky Eye', a rolling mixture of acoustic beats and analog string machines that gives us our first bird's eye view of the album's landscape. 'A Long Road' pushes the acoustic instrumentation further, with shimmering tambourine marking time for a collection of hand drums and shakers, while 'Ages' summons up an occult-like dream of glacial arpeggios and whispering synths. 'Slow Moves' and 'Tree Motion' float effortlessly along on beds of lazy congas and woodblocks before finally giving way to the title track - a heady juggernaut of distorted synths and trundling rhythms that propels us through the album's second half like a locomotive through darkening hills. Drawing the record to a close, the gently repeating keyboard phrase of 'Mist' blooms unexpectedly into a rainbow of human voices before evaporating into the oceanic swells of 'Hi Traveller'. And there 'Littlefolk' leaves us as it found us; adrift on a strange sea.


THE SAME RIVER TWICE & CALLIOPE
BENEFIT COMPILATIONS UPDATE

It's our very happy duty to report that The Same River Twice, our benefit compilation for The National Bailout (NBO), has now raised $1065.36 cad, and Calliope, our benefit comp for Naral: Pro Choice America has raised an astounding $2074.48 cad. We are deeply proud of these two projects, and incredibly grateful to the amazing artists that made them possible and to everyone who purchased. Thank you so much, folks.


08/06/2023



KIM OXLUND
VERY SPECIAL THINGS
HS033

Happy to announce a new limited edition cassette by Vancouver artist Kim Oxlund has arrived, and with a j-card design by the legendary Lindsey Hampton no less!

Since immigrating to Canada in 2010, Danish musician Kim Oxlund has kept busy composing a string of award winning film scores with fellow musician Maya Saxell, who he also released two critically acclaimed albums with in the mid 2000s as 'Said the Shark'. But in the quiet nights of 2022, Oxlund began to retreat to a more personal form of music making. Taking inspiration from a series of tapes made by his father of German radio shows in the late 70s, he decided to re-engage with the sounds of his blurry and half-remembered youth - a time when he had no musical preconceptions. Intuitively he began to channel these older influences into new shapes; weaving elements of space age pop, kosmische, and new age over top a series of atmospheric rhythms situated somewhere between Kraftwerk, The Art of Noise, and Zoviet France. The result is a subtle and subdued album of hypnotic, streamlined electronica that flits back and forth between a particularly Danish form of darkness and light, humor and gravitas.

Oxlund dives deep into the recesses of foggy memories for this inspired batch of hypnagogic pop that channels the sounds of the German radio shows he grew up hearing his father listen to. Oxlund's current work scoring films is also a notable influence here, gearing the mood towards a cinematic lean that, at times, is reminescent of Air's Virgin Suicides score. There is also a mild Radiophonic vibe, with quirky and melodic synths bubbling up from the wide-lens vistas. Another must-grip release from Hotham...
-AUDIOPILE RECORDS

05/27/2023


LIMITED EDITION EVENT POSTERS
HOTHAM SOUND 2019-2023
A limited edition collection of four posters from live Hotham Sound events in Vancouver (2019-2023) are now available for purchase from our Bandcamp page. If you're in Vancouver and want to skip the insane shipping, email us.

FEBRUARY 23, 2019 - TOAST COLLECTIVE
19.5" x 13.5"
Our first show. Ian William Craig, PrOphecy Sun, connect_icut, and Ross Birdwise live at the original Toast Collective location on Kingsway. This show also doubled as a cassette launch for The Mondrians.

JUNE 1, 2019 - STATIC JUPITER
31.5" x 19.5"
A stacked event at the short-lived Static Jupiter venue just off Main Street, featuring AA (Secret Pyramid), Alexi Baris, The Bastion Mews, Magneticring, and Waters. This night was the launch party for the Full Employment cassette, as well as our first event to feature the visuals of Ian (C130) Ross.

NOVEMBER 1, 2019 - RED GATE
24" x 16"
Boreal Network took the train all the way up from LA to play this show with local groups KR75 and Source Amnesia (Magneticring & CORBEN) at the Red Gate Arts Society on Main Street. Visuals were handled by Merlyn Chipman and Josh Stevenson. The poster features a dot matrix print by Kristen Roos.

FEBRUARY 18-19, 2023 - DROP CITIES (RED GATE)
18.5" x 12.5"
Our first post-covid show, and the largest event we've ever done. Fourteen artists over two days at the Red Gate Arts Society on Main Street. Vancouver legend Sinoia Caves came out of retirement to play this show. Also on the bill: The MIDI Janitor, Meredith Bates, CORBEN, Playback Head, C. Diab, Souns, Pacific Coliseum, Alexi Baris, KR75, Luke Requena, Waters, Karl Fousek, and Hudson Glover (who drove up from Northern California with a trunk full of synths just for the occasion). Visuals were handled by C130 and Chip Langer. This show was also the cassette launch for Bulk Order, Solar Surfing, and Nuit jaune.

05/01/2023


KRISTEN ROOS
WIRE MAGAZINE PROFILE
ISSUE 472 / JUNE 2023

Pleased to see our man Kristen Roos getting the Wire treatment this month on the occasion of the double vinyl release of his Universal Synthesizer Interface Volumes I & II from Toronto's We Are Busy Bodies label:

'Kristen Roos was browsing eBay one day early in 2019 when he stumbled across a little piece of music history. It arrived in the post a short while later: a three and a half inch floppy disk in a black plastic casing with a sticker on the upper half announcing "Dr T's Music Software" with a jaunty logo composed of two brightly coloured quavers and the musical symbol for a sharp note, like a hashtag. Underneath the branding, in neatly typed letters, the words "Music Mouse (UK) for Amiga. Copyright 1989 L Spiegel".

The composer Laurie Spiegel had first created the program for the Macintosh computer three years before that date in order to harness "the computer's ability to learn and to simulate aspects of our own human intelligence", as she wrote in a paper describing instructions for the Atari ST version a little later. Music Mouse, she claimed, would let "the computer grow into an actively participating extension of a musical person, rather than just another tape recorder or piece of erasable paper". For Roos, it opened up "a whole world".

Investigating that world led Roos down a path that saw him emailing with Spiegel herself, experimenting with different iterations of Music Mouse, trawling through old Yahoo Group listservs, finding other likeminded old programs with fantastical names like Diablo and MasterDrum, and ultimately releasing two of the most beguiling electronic albums of recent years...'


04/27/2023

KRISTEN ROOS
UNIVERSAL SYNTHESIZER INTERFACE VOLUMES I & II
VINYL EDITIONS (WE ARE BUSY BODIES)

Happy to announce the vinyl release of Volumes I & II of Kristen Roos's Universal Synthesizer Interface on Toronto's incredible We Are Busy Bodies label. We were extremely proud to release the original cassette editions of these stunning albums on Hotham Sound, and it's deeply gratifying to see them picked up by a larger label and promoted around the world. Congratulations, Kristen!

We Are Busy Bodies proudly announces the release of Universal Synthesizer Interface Vol I & II, a wonderful homage to the early era of algorithmic music making by Vancouver artist Kristen Roos, on which repeating loops overlap and intertwine with one another like patterns on a digital loom, slowly forming themselves into enormous tapestries of sound.

Having initially come across a floppy disk for sale on eBay containing the Commodore Amiga version of Laurie Spiegel's 'Music Mouse', one of the first intelligent instruments for personal computers, created in 1985 as an interactive and playable MIDI sequencer, and having been impressed by the simple and intuitive nature of its interface, Roos soon began to seek out other programs from this 'first wave' of music software development. The albums are the result of over a year of study, experimentation, and creation, often involving direct correspondence with the software creators themselves.



02/20/2023


So many people came together to make DROP CITIES happen it's hard to know where to start. Thank you first and foremost to the artists: C. Diab, CORBEN, Alexi Baris, Playback Head, Meredith Bates, MIDI Janitor, Michael Red, Pacific Coliseum, KR75, Luke Requena, Waters, Karl Fousek, C130, Chip Langer, and especially Hudson Glover for driving all the way up from California, and Sinoia Caves for coming out of semi-retirement to blow everyone's minds.

Thanks also to Jim and everyone at Red Gate for treating us so well, and extra thanks to Andromeda Monk for enduring three-hour-long soundchecks to make sure everyone sounded fantastic. And finally, a huge thank you to everyone who showed up. In a city that seems intent on atomizing or exiling whatever artists it has left, this event really did feel like community.



01/21/2023


HOTHAM SOUND PRESENTS: DROP CITIES
RED GATE ARTS SOCIETY
1965 MAIN ST, VANCOUVER BC
FEB 18-19, 2023
Hyped to announce our next live event will be taking place at Red Gate Arts Society on Feb 18-19, and it's a doozy. Fourteen artists from the Pacific Northwest at one of the best venues in Vancouver over the course of two packed nights. Local beatmakers
Souns
,
Pacific Coliseum
and
CORBEN
will rub shoulders with experimental artists
Alexi Baris
,
Meredith Bates
and
C. Diab
, while up and comers
MIDI Janitor
and
Hudson Glover
drop jams from their latest Hotham Sound releases. And if that wasn't enough,
KR75
,
Playback Head
,
Luke Requena
,
Karl Fousek
and
Waters
will all be in house. To top it off, synth legend
Sinoia Caves
(Black Mountain, Beyond the Black Rainbow) will be headlining the Saturday show. You do not want to miss this.
Tickets for this event are $15.00 sliding scale ($20.00 for both nights) at the door. Saturday doors are at 6, Sunday doors at 5. First come, first serve. We will also have a small selection of out-of-print Hotham Sound cassettes for sale that we've kept squirreled away for just such an event, as well as merch from all the participating artists. For more info contact us via
Twitter
or
Instagram
.
01/03/2023


HUDSON GLOVER -SOLAR SURFING: MUSIC FROM THE FILM CRYSTAL OSCILLATORS
HS030

FUMEROLLES - NUIT JAUNE
HS031

MIDI JANITOR - BULK ORDER
HS032

We're kicking off 2023 with three new releases on cassette. Hudson Glover floats us to the outer rings and back with a collection of original tracks from his film
Crystal Oscillators
, while Montreal's Fumerolles takes us on an analog journey of the frozen north and the MIDI Janitor conjures BOC-style magic out of a MIDI controller he literally found in the garbage. All three releases are available in editions of 70, duped in real time on high bias tape and featuring three-panel j-cards and pad printed cassette shells. Visit our
Bandcamp site
to purchase.
09/13/2022

PLAYBACK HEAD
RED GATE REVUE STAGE
SEPT 24, 2022

Playback Head will be headlining a night of experimental electronic performances at the Red Gate Revue Stage on Saturday, Sept 24th. Also on the bill: Prince Shima, Midden, Brock Mayer, and Chip Langer (visuals). Big thanks to Vancouver Island's Tool Imprint label and Bent Window Records for co-hosting this event with us.
A couple of door prizes will be given away, including a copy of
Cassette Collection # 4
(Hantasi's Kingdom Mall) from
Geometric
Lullaby, and a small collection of Hotham Sound merch as well.
$15.00, doors at 8pm, 1601 Johnston St, Granville Island. See you there!
08/05/2022


PLAYBACK HEAD - AUDIO-VISUAL PRESENTATION
DJAVAD MOWAFAGHIAN CINEMA / SFU GOLDCORP CENTRE FOR THE ARTS
SEPT 8-14, 2022

Assembled from footage collected over a period of fifty years, Alexandre Klinke's
Playback Head
is a cryptic and compelling audiovisual journey that considers the transience of time, the bonds of family, and the experience of (im)migration. Comprised of a multichannel audio/video installation and a short film, this work combines images shot on analogue and digital media in Brazil, Canada, and countries in Europe and South America with a collage of evocative soundscapes and experimental music. It is a synesthetic depiction of past events – recollections of childhood, traveling, and different homes.
Exhibition:
Sept 8: 4–8pm
Sept 9, 10, 11, 12: 12–5pm
Sept 13: 12-8pm
Sept 14: 12-6pm
Film Screening (free):
Sept 14: 7pm
08/03/2022

CORBEN - SUN VARIANTS
HS027

Very happy to announce the arrival of
Sun Variants
, the second full length release by CORBEN on Hotham Sound Recordings, available now in digital and cassette formats (limited edition of 70 copies).
If 2021's 'Whose Echoes Live In Memory' was a dimly lit journey through twilight ruins, this new full-length from the reclusive Canadian artist feels more like slipping languidly into a bay of bright blue water; all sun dappled coral, drifting currents, and brilliantly colored sea creatures. Recorded in the summer and fall of 2021 in various home studios in British Columbia and New York, the album's eleven tracks have a fleeting, ephemeral air entirely in keeping with their creator's restless movements. Tracks like Slow Kitty and For The Captain set the tone, with light percussion darting across the surface of playful synth sequences, shimmering string machines and vocoded melodies. The Sea Hazy is a Panabrite-like journey through a tropical world of sheltered estuaries and swaying palms, while Rusty Tongue rides a Giorgio Moroder bassline out past the breakers and into the sunset. There is a kind of effortless grace to all this, the mark of an artist working calmly and assuredly at the height of their powers. On Ain't Easy and album highlight Stolen Moments the synths are stripped away, leaving only the delicate fragility of the human voice, like a lone swimmer on the horizon.

07/29/2022
MICHAEL RED - GATEWAYS
HS029
Hotham Sound is pleased to present 'Gateways,' a new album by Michael Red (AKA Souns), available in digital and cassette format (limited edition of 70 copies).
Originally commissioned as accompaniment for a dance performance by Olivia C. Davies, Gateways exists here in expanded form, with four additional pieces added by the artist as a further expression of his original intent. Restricting himself to an extremely limited palette of processed chimes, synth tones, and field recordings, Red has created a kind of aural equivalent of what it feels like to exist in the Cascadian environment. Gateways is an out-of-body journey through the micro and macro of the pacific northwest, drifting slowly from one primordial element to another; rain to tree, tree to soil, soil to river, river to sea. So minimal are the means used to achieve this, and so seemingly non-directed, that at times it feels as if one is simply listening to the breathing of the world itself.
Using a restricted palette of only field recordings, chimes, and synth tones, Red has created an opulent, living world of resonant beauty and liminal soundscapes. Aptly titled, Gateways offers passage to new dimensions, simultaneously alien and familiar.
- FOXY DIGITALIS
HOTHAM SOUND BNDCMPR MIX
SUMMER - 2022
Another mix
of music we've been enjoying lately via Bandcamp, featuring tracks by:

Polysick, Beat Detectives, Mouhamodou Lo and His Children, Vangelis Katsoulis, Time Wharp, DJ Python, Wasted Cathedral, Danny Scott Lane, Loris S. Sarid, Kim Oxlund, The MIDI Janitor, Pablo Volt, Steve Pepe, Jahtari, German Bringas, Woo Collective, Legowelt, Nuke Watch, Funkadelic, Infinity Knives.
06/25/2022

CALLIOPE BENEFIT COMPILATION RAISES $1327.03 CAD FOR NARAL PRO CHOICE AMERICA

We just sent our first donation to NARAL with proceeds from the Calliope compilation ($1327.03 CAD = $1029.44 US). Thank you to everyone who listened, donated and helped spread the word, and huge thanks to the artists who made this all possible. All further proceeds from the compilation will continue to be sent to NARAL on a yearly basis.
06/12/2022
CALLIOPE - BENEFIT COMPILATION
HS028

Hotham Sound is pleased to present
Calliope
, a benefit compilation for reproductive rights, featuring 32 artists from around the world. At 2 hrs & 27 minutes, this is a massive collection of music. Minimal synth workouts, fractured IDM, lo-fi tape experiments, 4th world dreamscapes, acoustic interludes, modular gardens, vocoder anthems, and everything in between. New tracks from the Pacific Northwest (Loscil, Mount Maxwell, Boreal Network) rub shoulders with music from further south (Skyminds, Danny Scott Lane) and across the ocean (H. Takahashi in Japan, Steve Pepe in Italy, Marie Wilhelmine Anders in Germany). Uniting it all is a deeply held belief on the part of all involved that women have the right to decide when and whether to have children, and that reproductive rights are human rights.
All proceeds from the release go directly to
NARAL Pro Choice
America
, a non-profit organization that engages in lobbying, political action, and advocacy efforts to oppose restrictions on abortion, to expand access to abortion and birth control, and to support paid parental leave and protection against pregnancy discrimination.
Full list of contributors:
Loscil, H. Takahashi, Mount Maxwell, Patricia Wolf, Skyminds, PrOphecy Sun, Steve Pepe, Boreal Netwrok, CORBEN, Alexandra Spence, Loris S. Sarid, Kristen Roos, Norm Chambers, Souns, Luke Requena, Playback Head, Sacred Aviary, Pablo Volt, Marie Wilhelmine Anders, Connect_icut, Masahiro Takahashi, Nuke Watch, E. Dulanowsky, Sean Evans, Karl Fousek, Oliver Scarlin, Magneticring, Michelle Mackenzie, Kim Oxlund, Danny Scott Lane, SiP, Lorna Rowe.
06/08/2022

MOUNT MAXWELL VINYL RELEASES
PREORDERS


We've sold out of both titles in pre-order on the Hotham Sound Bandcamp, but copies are still available from Forced Exposure and Big Cartel, and will also be available from Dandelion, Audiopile, and Red Cat Records in Vancouver and Listen Records in Edmonton. Tobira Records and Kankyo Records in Japan will also have copies. Thank you everyone!
05/15/2022
MOUNT MAXWELL - THE PEOPLE'S FOREST & ONLY CHILDREN
VINYL RELEASES

Hotham Sound has teamed up with Cardinal Fuzz in the UK and Feeding Tube Records in the US for a simultaneous vinyl release of Mount Maxwell's
The People's Forest
and
Only Children
.
Each record is limited to 300 copies, pressed on heavy 180 g vinyl, with a 350 gsm outer sleeve. Available for pre-order now from Forced Exposure, or next week from Cardinal Fuzz or the Hotham Sound Bandcamp. Release date is 06/24/2022. Thanks to everyone who helped us get here.
Mount Maxwell? It's a 10,000-foot Canadian mountain with spectacular views of Fulford Harbour, and this brace of releases from Vancouver producer Jamie Tolagson feels similarly expansive. He assumed the name to create analogue explorations of his 1970s childhood, particularly the formative years he spent in a musician's commune halfway up said snowy peak. These are his fourth and fifth albums respectively, released on cassette in 2019 and 2021 but now given vinyl reissues. 'Only Children' is the more organic record, a fuzzy mish-mash of jumbled pre-school memories. The title track is worth the money alone - soft acoustic guitars accompany a tide of electronic melancholy, before surrendering to the sensory synth overload of 'Weird Places'. 'The People's Forest' feels like a natural progression, a disquieting ramble around rural British Columbia, with 'Ring of Rushes' the haunted highlight. It's easy to assume a Boards of Canada lineage, but the actual Film Board of Canada feels a more appropiate comparison for an artist who expertly embodies the faded 16mm ambience of unsettling childhood daydreams.
- ELECTRONIC SOUND
04/01/2022
KRISTEN ROOS - UNIVERSAL SYNTHESIZER INTERFACE
VOL II
HS026

Hotham Sound is pleased to announce the much-anticipated second volume of Kristen Roos's
Universal Synthesizer Interface
series; an ongoing audio exploration of early algorithmic MIDI sequencing programs for personal computers. Where Vol I showcased a wide variety of vintage programs, Vol II sees Roos narrowing his focus down to two of his personal favorites: Laurie Spiegel's
Music Mouse
and Frank Balde's
Diablo
.
One of the first 'intelligent instruments' ever created for the personal computer, Speigel's
Music Mouse
was, for many people in the 1980s, a remarkably intuitive introduction to the world of MIDI sequencing. Mouse position controls the placement and parameters of MIDI data, allowing the user to quickly select and alter the scale, chord voicing and volume of their work on the fly. The keyboard is used as a control panel, with various shortcuts outlined on a digital 'cheat sheet' provided with the software. While the program is limited to outputting four separate MIDI notes (which can then be ordered into short musical phrases or loops) within these constraints lies an enormous capacity for musical variation and complexity. Roos plays the software with a light touch, maintaining a delicate balance between playfulness and precision.
Frank Balde's
Diablo
allows for MIDI data to be literally 'drawn' into a window very similar to early digital paint programs like
MacPaint
. The user can then record the data into loops, alter the note parameters (tonality, duration, velocity, tempo, etc), and capture 'snapshots' of their settings that can then be clicked between in real time. The program is limited to three separate loops at a time, but like
Music Mouse
, its limitations conceal a surprisingly powerful tool for musical expression. In Roos's hands, the repeating loops overlap and intertwine with one another like patterns on a digital loom, slowly forming themselves into enormous tapestries of sound.
I loved the first volume of Kristen Roos's Universal Synthesizer Interface, and this second installment exploring early algorithmic MIDI sequencing programs keeps that itch well scratched. Using Only Laurie Spiegel's 'Music Mouse' and Frank Balde's 'Diablo,' Roos builds pristine electronic landscapes that come to life across six endearing pieces. Progressive beats are the underlying glue for Roos's multilayered crystalline sequences. Notes rise and fall in immersive patterns, drawing listeners in with a constant barrage of seductive melodies and engaging song structures. There's a sheen of perfection throughout Universal Synthesizer Interface Vol II, but there's so much more to Roos's creations below the surface. Wonderful.
- FOXY DIGITALIS
03/01/2022
HOTHAM SOUND BNDCMPR MIX
SPRING - 2022
A mix of some of the music we've been enjoying around the studio lately via Bandcamp. If you haven't tried it yet, we highly recommend BNDCMPR as an alternative to Spotify for streaming and sharing music. You don't have to purchase a track to share it via your mix, and each track that you share has a 'buy' option next to it that links directly to the artist's Bandcamp page. It's a great way to promote and/or directly support the artists you admire.
Featuring tracks by:
Sacred Aviary, Corben, Boreal Network, Nala Sinephro, MJ Lallo, Eric Wollo, Wolfey, The Detroit Escalator Co., Claude Lavender, Skyminds, Michael Ranta, Alexi Baris, Kevin McCormick & David Horridge, Mount Maxwell, Isan, C. Diab, Lionmilk, Rob Collier, Mary Lattimore, Moondog.
02/04/2022
MOUNT MAXWELL - SENESCENT VIVARIUM
MUSIC FOR A FILM BY KYATH BATTIE
HS025
Two works made by Mount Maxwell in 2018 for
Senescent Vivarium
, a short experimental film by Canadian filmmaker Kyath Battie - now available as a 'name-your-price' digital release from Hotham Sound.
Bordering on the fantastic, the film depicts the life cycles of plants and insects in an artificially created biosphere over the course of one year. A prolific independent filmmaker, Battie shot the project on 16mm black & white film and hand-processed the results, lending the final work a distinctly organic quality perfectly suited to Mount Maxwell's accompanying score.
Working with a single synthesizer (the Arp Odyssey), the musician composed two separate works for the project. The main score,
Senescent Vivarium
, is a sprawling piece of kosmiche ambient in the style of 1970's synth gurus Jean-Michel Jarre and Tangerine Dream - a drifting combination of warm tones and flickering arpeggios strongly reminiscent of the artist's
Blue Highways
releases. The second work,
Entropics
, is a stranger and more fascinating beast, having more in common with the early tape works of Musique concrète outsiders like Tod Dockstader and Eliane Radigue, and intended as a kind of nocturnal alternative to the main score.
12/01/2021
PLAYBACK HEAD - FIRST SOUNDS
HS024
Very happy to announce our 24th release,
First Sounds
by Playback Head. This one's limited to 70 copies, several dozen of which have already been claimed by record shops here and abroad, so pre-order is your best bet if you'd like a physical copy. Tapes arrive in late December.
Since migrating to Canada in 2008, Brazilian multi-instrumentalist Alexandre Klinke has remained largely focused on the traditions of his home country, making music that blends folk rhythms with rock, pop, and electronic elements. Thirteen years later, the scope of his practice has expanded to include original soundtracks, field recordings, and sound & video art. With the birth of his two sons, his Canadian roots have grown deeper, and a new approach to music making has appeared - this time privileging timbre and sonic texture over melodic and harmonic development.
Still utilizing his traditional instruments (piano, acoustic guitar, cavaquinho, viola caipira), Klinke began recording a series of minimal improvisations onto magnetic tape (both reel-to-reel and cassette) in late 2020. The sounds of the artist's home surroundings (birds outside the window, his children playing) seep continuously into the mix, as well as field recordings taken in his travels in Canada and Brazil. The interplay between musical and environmental sounds result in evocative pieces that connect distinct, but familiar soundscapes, filtered through the fuzzy characteristics of analog tape.
One might say the primary instrument of this new approach is the tape recorder itself, so infused into the final results are the telltale signs of the medium. The title,
First Sounds
, refers both to his children's first perceptions of the world, and to this first offering of music under the name Playback Head, made in the spirit of curiosity, open-mindedness, and experimentation.
10/02/2021

︎KRISTEN ROOS - ART EXHIBITIONS

Kristen Roos will be presenting his visual work at
Beletage Art Space
from October 25th to January 7th, and at the
Pentiction Art Gallery
from September 18th to November 6th.
Beletage Art Space and Lumpen Station will host a live
performance/interview
with the artist on the 26th.
09/28/2021
MOUNT MAXWELL - THE PEOPLE'S FOREST
HS023
Mount Maxwell's new 8-song EP
The
People's Forest
is now available for pre-order. Expanding on the approach of last year's
Only
Children
, keyboards and drum machines are again complimented by a host of flutes, thumb pianos, hand drums and noisemakers, resulting in a distinctly playful form of electronic music. Clocking in at just under 30 minutes, this is a breathless EP - filled to the brim with glittering synth miniatures and bouyant electro-acoustic beats that bump and jostle against one another like toys in a bathtub. After a long and disheartening year, a much needed offering of light and warmth from the Mount Maxwell camp.
Cassette edition is limited to 70 copies, arriving in mid-October. This release is professionally duplicated in real time on high bias tape with two sided pad printing and a full color 3-panel interior j-card. Preview/pre-order the cassette
here
.
︎
08/18/2021
NORM CHAMBERS - SEASIDE RESONANCE
HS022
Very happy to announce our 22nd release,
Seaside Resonance
by Norm Chambers. A key figure in the Pacific Northwest electronic scene, Chambers has always been a tirelessly prolific artist. While his decade-long run as Panabrite remains one of the most beguiling and coherent bodies of work to emerge from the neo-new age tape explosion of the 2000's, recent releases under his own name have seen him slowly pulling away from the past and moving into uncharted waters.
On 2018's
Idea Region
(Muzan Editions) the languid synth swells and crystalline arpeggios of his early work seem to be fighting for space with something new: a kind of aleatoric modular exploration as present and immediate as his earlier work was distant and dreamlike. Fast forward to his 2020 Magnum Opus
Facets
(Love All Day), and these unruly elements have replicated exponentially, creating a sound world unlike anything in his previous discography, and announcing a major new avenue of development.
Seaside Resonance
marks yet another leap, with Chambers incorporating loops and samples into his process for the first time, to stunning and unpredictable effect. Touching on musique concrète, minimalism, and even late 90's glitch aesthetics, with a sound palette reminiscent of early Oval and Mouse on Mars,
Seaside Resonance
(the title a nod to "Après deep-sea diving", or armchair oceanography) is a fearlessly exploratory work by an artist who refuses to sit still.
08/16/2021


ACTIVE PASSIVE CONCERT SERIES
GALIANO ISLAND
AUG 15, 2021

Huge thanks to the
Active/Passive
ambient concert series for featuring so many Hotham Sound alumni on this year's bill, including PrOphecy Sun, Sean Evans, C Diab, Scott Gailey & Alexi Baris. A beautiful event in a beautiful setting. Looking forward to next year!
08/05/2021
TOBIRA RECORDS
Good news for friends and listeners in Japan: Hotham Sound releases are now being carried by
Tobira Records
in Kasai, one of the most beautiful music shops in the world, and a dream destination for tape heads everywhere. If you miss one of our physical releases on Bandcamp, Tobira may still have copies.
07/17/2021
CORBEN - WHOSE ECHOES LIVE IN MEMORY
HS021
Hotham Sound is pleased to announce our 21st release,
Whose Echoes Live In Memory
by Corben. Pre-orders for the limited edition cassette are up now on our Bandcamp page.
Recorded on a Tascam 4-track in early 2020,
Whose Echoes Live In Memory
is a collection of shimmering analog pieces in the meditative tradition of Kosmische pioneers Popol Vuh, Cluster, and Roedelius. Beginning with the quasi-spiritual immersion of
Shadows Wake
, the album proceeds leisurely through a series of changing environments, the lush mellotron fields of
Lester
giving way to the Morriconesque desert of
This Too Shall Pass
and slowly dimming ocean of
Sunset Over Avalon
. On
Basho
, what sounds like the ghost of legendary American guitarist Robbie Basho moves briefly across the face of the waters. When placed next to the predictably bland reverb washes of much contemporary ambient, Corben's work sounds pointedly musical and self assured.
︎
06/15/2021
THE SAME RIVER TWICE - NBO DONATION
Very happy to announce that as of today
The Same River Twice
has raised $1026.84 CAD for the National Bailout Collective. If you've made a purchase or donation of any kind, thank you. And of course, thank you to all the incredible artists who made this project possible.
04/29/2021
VARIOUS ARTISTS - THE SAME RIVER TWICE
HS020
Arriving tomorrow from Hotham Sound:
The Same River Twice
- a collaborative compilation in two parts, featuring Nailah Hunter, Norm Chambers, M Geddes Gengras, Hattie Cooke, Iguana Moonlight, Hainbach, Field Lines Cartographer, Secret Pyramid, Masahiro Takahashi, Wave Temples, and many, many others. This is a name-your-price digital release with all proceeds going to the National Bailout Collective.
Inspired by the surrealist drawing game 'exquisite corpse',
The Same River Twice
began life in early 2020 as a series of impromptu file swaps within the Vancouver electronic music community. The rules were simple: produce roughly one minute of audio using only the last thirty seconds of the previous participant's contribution as a guide, then pass it forward. Instigated by local artists Mount Maxwell and Kristen Roos as a response to Covid isolation, and utilizing Hotham Sound as an intermediary online exchange, the project circulated quickly through a music community trapped indoors, and within a few weeks was being forwarded to artists outside of British Columbia.
The project was divided into two sections, or chains, each of which circulated independently of the other. Section One made stops in Montreal (Markus Floats), Portland (Patricia Wolf, Qualchan), and Los Angeles (Nailah Hunter) before being brought to a stunning spoken word finale by the London based duo BAG. Section Two bounced between artists in Canada, Australia, the UK, and Russia (Secret Pyramid, Alexandra Spence, Hattie Cooke, Iguana Moonlight) before reaching its hypnotic conclusion in Oakland, California with Michael Henning and Sean Conrad of Skyminds.
In the end, a total of 50 artists would contribute their time to the making of this 'audio quilt'; a dense, bewildering, and beautiful artifact of the year we all lived inside.
04/12/2021
KRISTEN ROOS - INTERACTIVE PHRASE
VIDEO RELEASE

Watch the stunning new video created by Kristen Roos using Fantavision animation software for his track Interactive Phrase off the album Universal Synthesizer Interface Volume One.
An extensive interview with Kristen on the genesis and making of the album is
here
.
︎
03/15/2021
KRISTEN ROOS
UNIVERSAL SYNTHESIZER INTERFACE VOL I
HS019
Hotham Sound is proud to announce the release of the first volume of
Universal Synthesizer Interface
by Vancouver artist Kristen Roos. The result of over a year of study, experimentation, and creation (often involving direct correspondence with the software creators themselves),
Universal Synthesizer Interface
is Roos's homage to the early era of algorithmic music making. From the delicately unfolding beauty of
Midi Draw
, to the wavelike pulses of
Interactive Phrase
, each of these tracks was composed and sequenced with a single piece of vintage MIDI software. The result is a stunning collection of electronic music that melds the technology of the past with the current sensibilities of one of Vancouver's most talented creators.
Universal Synthesizer Interface Volume One
is now available for pre-order as a limited edition cassette on the Hotham Sound Bandcamp page. This is a professionally duplicated, high bias tape with two-sided pad printing and a full colour 5-panel interior j-card. This edition is limited to 60 copies, and will be shipping on or around March 30th.
︎
02/19/2021
MOUNT MAXWELL - BLUE HIGHWAYS
VIDEO RELEASE

Watch a
video
for
Blue Highways
by
Mount
Maxwell on the
Hotham Sound Youtube Channel
.
12/11/2021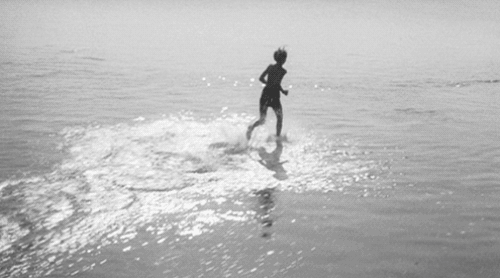 HOTHAM SOUND ANNIVERSARY
Hotham Sound just turned five years old! Happy birthday to us. To celebrate we'll be giving away free Bandcamp download codes for our releases all day long on
twitter
. Huge thanks to everyone who helped us get this far. Come grab some great music and help us celebrate!
11/25/2020
KHYEX - SPARROWING
HS018
Very happy to announce the arrival of a new album by elusive Vancouver artist, Khyex (Keith Freeman). It's been five years since his previous release on Hotham Sound (2015's
Post Politica
), so we weren't quite sure what to expect when we were told some new Khyex material was in the works. What arrived was a deeply personal concept album that surpassed our expectations and expanded our admiration for Freeman as an artist and musician. Like its predecessor,
Sparrowing
is built on a foundation of fragile acoustic guitar motifs that follow one after another like melodic haikus. But woven over top these familiar elements is an ethereal ensemble of electronic choirs, arpeggios and vocal samples that sound like nothing the artist has done before. The result is an album that feels intensely private and hermetic - like a series of lo-fi sacred hymns to the natural world.
Sparrowing
is available on cassette and compact disc from the Hotham Sound Bandcamp page. All purchases include unlimited streaming of the album via the free Bandcamp app, plus high-quality download in MP3, FLAC and more.
︎
11/23/2020

HOTAM PRESS EXHIBITION

Hotham Sound is participating in the Hotam Press (no relation, yeah it's weird) month long exhibition
Cover Me
that's happening now until the end of December at the Hotam Press Bookshop Gallery. The exhibition brings together local artists working with sound and music, and for the duration of the show the gallery will be transformed into a listening space for the media on display, including our tapes. We've also unearthed a few last copies of cassettes that we thought were long gone for this exhibit, including single copies of Alexi Baris's
033186
, Boreal Network's
Phase With The Moon
, and the first three Mount Maxwell releases, all of which are for sale.
The gallery is located at 218 East 4th Avenue (across the street from Red Gate) and is open for listening/browsing on Saturdays from 12-5, or by appointment until the 31st of December. It's a beautiful space, come check it out!
10/19/2020
MINNESOTA WILDLIFE SCIENCE CENTER
Thanks to everyone who purchased the 10th anniversary limited edition cassette release of Boreal Network's
Phase With The Moon
, we were able to donate $332.82 to the Minnesota Wildlife Science Center! On behalf of Boreal Network and the MWSC, thank you all!
10/10/2020
BOREAL NETWORK - PHASE WITH THE MOON
10TH ANNIVERSARY EDITION
HS017
Hotham Sound is proud to announce a 10th anniversary limited edition cassette release of one of our favorite albums: Boreal Network's
Phase With The Moon
. Quietly released in 2010 as a benefit album for the Minnesota Wildlife Science Center,
PWTM
quickly gained a reputation as one of the finest (and most under-the-radar) pieces of post-BOC electronica to emerge outside of the UK. In Nicole Johnson's hands, the requisite detuned synths and densely textured hiphop beats of the genre serve as scaffolding for a series of melodies so infectious and light on their feet that they seem to skip like stones across the water. Themed around the figure of the gray wolf, an animal both admired and reviled by human beings,
PWTM
casts an affectionate and warmly curious eye on its canine subjects over the course of its seven sun drenched tracks. By turns joyous, loving, and concerned, the album is beguiling in its affection for the animal world and deeply addictive to the human ear.
We're very proud to announce a special 10th anniversary limited edition cassette release of this seminal EP. This edition has been real-time recorded on high bias tape from the original master, and is limited to 50 copies. In keeping with the artist's original intent, all proceeds from the sale of this cassette will go directly to the Minnesota Wildlife Science Center. This cassette includes Johnson's original notes on the making of
Phase With The Moon
, as well as a download code for the digital album, which features a bonus cover version of the title track by Oliver Scarlin.
︎
04/03/2020
QUALCHAN - FLAP THAT JIB JAB
VIDEO RELEASE

Watch a video for
Flap That Jib Jab
from the new Qualchan. album
The Book of Sleep.
on the Hotham Sound Youtube channel.
Reviews of the album are now up at Critical Masses, Houdini Mansions, and ANTI.
︎
03/25/2020
QUALCHAN. - THE BOOK OF SLEEP.
HS016
Very pleased to announce
The Book of Sleep.
, a new full length by Cascadian artist Qualchan. Like his recent albums for Houdini Mansions and Strategic Tape Reserve, this is some seriously hazy shit; a kind of New Age journey through the Pacific Northwest as filtered through the ghost of DJ Screw. Dubbed
Now Age
by the artist (the 'Now' a reference to the Anthropocene - that hallucinatory period of time we call home), this is music handcrafted for the long, lonely summer nights that no doubt lay ahead.
Here Qualchan. begins again, with a fresh take on the solitary listening experience, a headphone jaunt through moody evening thickets, the sudden downpour of late afternoon, a memory fading with the dampness of the grass as the sun goes down. Textures once muted are highlighted fully under Qualchan.'s attention. The rhythms of the season undulate in restorative waves. The fireflies come out – we imagine we're among them and joining their party.
- Critical Masses
︎
03/16/2020
COVID 19 IN BRITISH COLUMBIA
This thing is only going to get worse. Please mask up and practice physical distancing.
03/05/2020
CAMP OF WOLVES - HILLS OF CEDAR

HS015
Hotham Sound is extremely pleased to announce our 15th release:
Hills of Cedar
by Camp Of Wolves. Fresh from recent releases on Shadowtrash and Inner Space Travels (as well as a stunning contribution to
The Mondrians
), David Salisbury's newest work is a geographical memory-piece based on his experiences growing up in the Cedar Hills neighborhood of Whalley, BC. While deeply nostalgic for a time and place when 'cats, dogs and kids roamed freely', the album is also rife with the fear and paranoia of a community stained by domestic abuse, police violence, and addiction. By filtering these real world memories through a prism of children's urban legends and folktales, Salisbury has crafted an aural experience of occultish beauty and dream-like dread.
Hills of Cedar
is available in digital format on the Hotham Sound Bandcamp page. Purchase includes unlimited streaming via the free Bandcamp app, plus high-quality download in MP3, FLAC and more.
︎
11/28/2019
MOUNT MAXWELL - ONLY CHILDREN
HS014
Very excited to announce the arrival of
Only Children
, a new full length album by Mount Maxwell.
Only Children
continues the artist's run of 1970s themed releases with a full length meditation on the perceptual experiences of children born in the wake of the 1960's cultural revolution. Highly ambivalent in tone, this collection marks a departure from earlier MM releases both in its use of acoustic instruments and in a newfound sense of criticality towards its subject matter; the back-to-the-land optimism of tracks like
Nature ID
in uneasy proximity to the skeptical disquiet of
Weird Places
and
Nomad
. All the aspects of growing up in the counter-culture are hinted at here, good and bad. A beautiful and emotionally complex continuation of the Mount Maxwell experience.
Only Children
is available in digital and cassette formats on our Bandcamp page. This is a professionally duplicated Super Ferro grade tape with printed shells and a 4-panel interior J-card. All purchases of the cassette include unlimited streaming of the album via the free Bandcamp app, plus high-quality download in MP3, FLAC and more.
︎
10/20/2019

BOREAL NETWORK / KR75 / SOURCE AMNESIA
RED GATE ARTS SOCIETY
NOVEMBER 1, 2019.
Hotham Sound Recordings is pleased to present Boreal Network, KR75, and Source Amnesia (Josh Stevenson and Corben Winfield) at the Red Gate Arts Society, 1965 Main St, Vancouver, BC, Friday November 1st, 2019. Visuals by Kristen Roos, Merlyn Chipman, and Josh Stevenson. Doors at 8:30, show at 9. Come one, come all.
Boreal Network, aka Nicole Johnson, seemed to have sprung fully formed out of nowhere, already making music with an assured, cinematic synth aesthetic over pared down, crunchy beat loops. Rather than relying on the format-failure dirt and scuzz of pure glitch, she infuses her music with the more human, earthbound detail of lived memory.
- The Wire
Like some of our pals at Hausu Mountain or Astral Spirits, KR75, the double-Kristen tandem of Roos and Rattay (seriously, both spell "Kristen" the same way – what are the odds of that?), record everything IN A SINGLE TAKE, improv-style. "Ondular" finds the Kristens in a shimmery, pulsating mood as they wrangle their gear to spit out some of the most lovely and languid electronic music you're bound to hear this side of Warp Records. Each lengthy side is a vast trip through ethereal and nocturnal landscapes, like liquid electricity through subterranean switches and transformers.
- TABS OUT
06/03/2019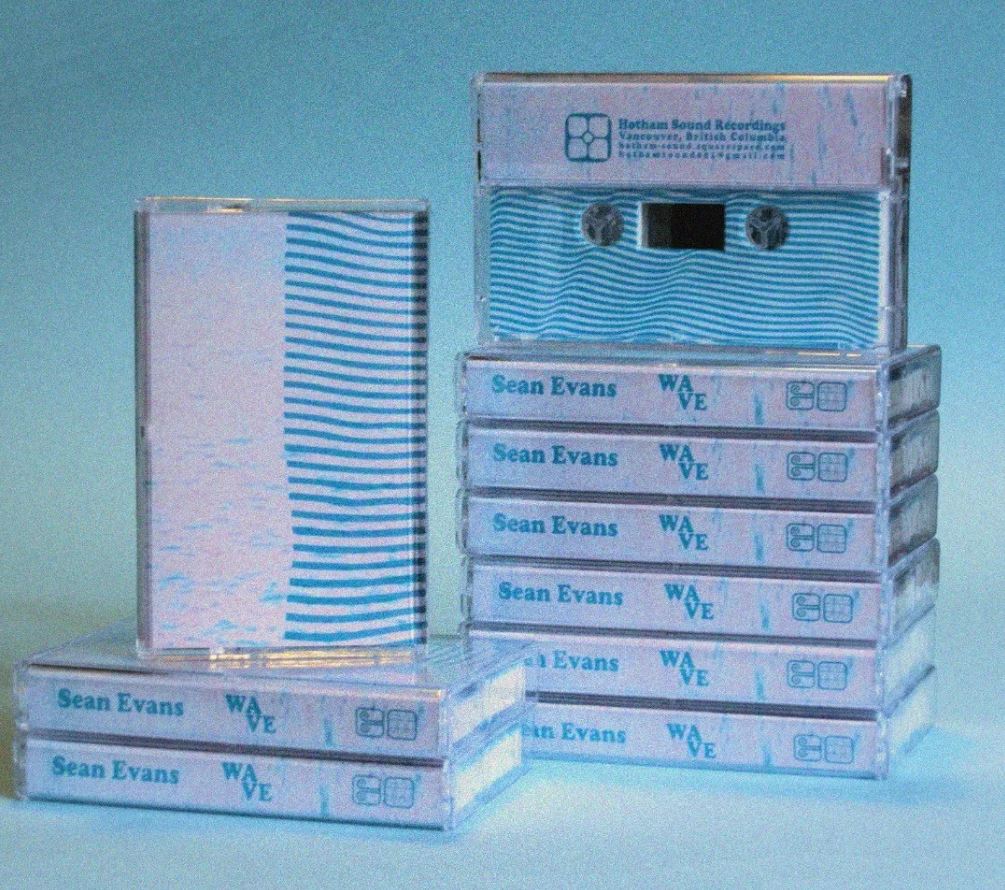 SEAN EVANS - WAVE
HS013
We're extremely pleased to announce the release of
Wave
, the 2nd full length release by Vancouver ambient musician Sean Evans. As half of Vancouver multimedia performance duo WAV_FORMS, Evans has been providing evocative analog soundscapes to Vancouver audiences for years. His first solo release, 2018's
Catalog
(on Calgary's Deep Sea Mining Syndicate label) was a stunning collection of achingly melancholic tone poems that singled him out as an artist to watch in 2019. With
Wave
, Evans has crafted an extremely focused and aptly named follow-up; a meditation on the ebb and flow of the worlds vast bodies of oceanic power. Welcome, Sean!
Wave is available in digital and limited edition cassette on our Bandcamp page. This is a professionally duplicated Super Ferro grade tape with a beautiful full-bleed printed shell and a 3-panel interior J-card. Each side contains the entire full length album (52:00).
︎
06/01/2019
VARIOUS WAVES - MUSIC FOR MELTING
VIDEO RELEASE

Watch a beautiful video for
Music For Melting
by Various Waves on the
Hotham Sound Youtube page
. All visuals by Devon Gestrin.
Devon's album
From
Sonance To Silence
is available as a digital release on the
Hotham Sound Bandcamp page
. Here's what we said about it:
Analog magic from the BC Interior. Six tracks of sampled voices, drifting polysynths, languid Rhodes, and sinuous Moog leads. Nelson, B.C. resident Devon Gestrin (aka Various Waves) has crafted a remarkably measured and stately debut - like a long lost electronic score for Kubrick's Barry Lyndon.
︎
05/27/2019
THE BASTION MEWS - CASSETTE LAUNCH
STATIC JUPITER
JUNE 1, 2019

THE BASTION MEWS / ALEXI BARIS / AA (SECRET PYRAMID)
MAGNETICRING / WATERS / C130

Thank you to everyone who came out for the Bastion Mews
Full Employment
cassette launch at Static Jupiter. Extra special thanks to Matty Harris for running sound and C130 for an incredible night of visuals. Lets do it again sometime.
05/23/2019
WATERS
Excited to announce that Lindsey Hampton (AKA Waters) will be joining Alexi Baris, Magneticring, a a (AKA Secret Pyramid) and headliners The Bastion Mews at the
Full Employment
cassette launch on Saturday, June 1st at Static Jupiter, 25 East 6th Ave, Vancouver, BC. Visuals by the always amazing c130.
This one is not to be missed. Doors at 7, show at 8.
Static Jupiter
25 East 6th Ave
Vancouver, BC
V5T1J3
03/08/2019
THE BASTION MEWS - FULL EMPLOYMENT EP
HS012

Very happy to welcome local electronic improv ensemble The Bastion Mews to Hotham Sound for the release of their new EP
Full Employment
. Currently consisting of Larissa Loyva (AKA Kellarissa) and Samuel Macklin (AKA connect_icut), The Bastion Mews have been quietly operating on the outskirts of the Vancouver electronic improv scene in one form or another since 2005. Past members have included Brady Cranfield and Josh Rose.
Full Employment
expands on the improvisational aesthetics of their 2005 debut (the infamously scarce
Live At The Vernal Equinox
) with two long-form pieces of haunting beauty. The rigorous aesthetics of the band members solo projects gives way here to a communal sense of play, with stunning results. And while two releases over a span of 15 years may seem like evidence of a defective work ethic, it's exactly in line with the group's methodology of waiting, listening, and only acting when the time is right. As music continues its deep slide into cultural devaluation and disembodiment, it's worth remembering that listening is valuable work.
Full Employment
is available as a digital album and a limited edition cassette. This is a professionally duplicated Super Ferro grade tape with printed shells and a 3-panel interior J-card. Big thanks to Vancouver artist Leah Bradley for the beautiful cover art.
︎
02/20/2019
THE MONDRIANS - CASSETTE LAUNCH
PrOphecy Sun, connect_icut, Ross Birdwise, and Ian William Craig will be performing live at
The Mondrians
cassette launch, Saturday, February 23rd at Toast Collective in Vancouver, BC. Visuals by C130. Doors at 8, show at 9.
Copies of the double cassette will be available for sale, as well as releases from the back catalogue. Come say hi!
Toast Collective
648 Kingsway Ave
Vancouver, BC
01/16/2019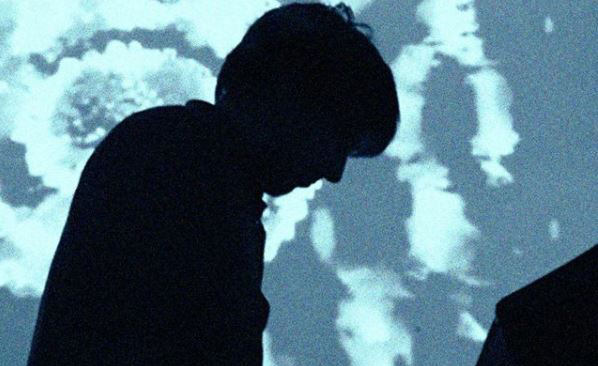 NORM CHAMBERS AT RED GATE
Excited to announce Norm Chambers (
Panabrite
,
Jürgen Müller
) will be headlining our Hotham Sound showcase event at Red Gate on Main this coming friday alongside Alexi Baris, KR75, and Dimir Standard. Doors at 8, show at 9. This really is going to be an incredible night, so don't miss out.
Red Gate Arts Society
1965 Main St
Vancouver, BC.
Presented in conjunction with Quiet City, Soundscape, Panospria, CITR & Discorder.
12/11/2018
VARIOUS ARTISTS - THE MONDRIANS
HS011
The Mondrians
, a collaborative sound project based on the work of dutch artist and theoretician Piet Mondrian, is now available from Hotham Sound Recordings as a double cassette. Mondrian was a leading painter of the De Stijl movement and one of the key figures of 20th century art. For
The Mondrians
, twenty contemporary electronic musicians and sound artists were presented with a simple premise: reimagine the Mondrian painting of their choice as a graphic score, and rigorously interpret it. There was no right or wrong way to approach this project, only an admonition to work directly from a reproduction of the painting itself. The result is a strange and unclassifiable collection of musique concrete, microtonal electronics and ambient abstractions that allow us to contemplate, as through a distorted prism, the work of one of the 20th century's most revolutionary artists.
︎
11/01/2018
THE MONDRIANS - UPDATE
Submissions for
The Mondrians
have now closed. The digital release has been sent for mastering and will be released next month, along with a limited edition double-cassette. We've been amazed at the variety of creative responses to what was originally a very simple idea. Huge thanks to everyone involved, especially Keith Freeman (for taking it seriously from the start), C. Diab (for spreading the word) and Soressa Gardner (for being beyond gracious).
Participants: Norm Chambers, Ian William Craig, Benoit Pioulard, C. Diab, Jamie Drouin, Laurie Zimmer, Lance Austin Olsen, PrOphecy Sun, TUAM, Mount Maxwell, Ross Birdwise, Khyex, Benjamin Mauch, Chris Harris, Camp of Wolves, Pulsewidth, Connect_icut, Soressa Gardner, Sean Evans.
08/10/2018



ALEXI BARIS - 033186
HS010
︎ Hotham Sound is extremely proud to present 033186, the sophomore album by Vancouver multi-disciplinary artist Alexi Baris. This was our favorite demo of the year, so we're extremely happy to be sharing it with the world. If the geodesic space gardens from Silent Running were capable of creating generative music, it might sound something like this. Spacious, organic, and filled to the brim with a bubbling, microbial energy.

…nature-inspired ambient that's strikingly original. The thrill of unearthing and sharing obscure gems like this is one of the reasons I'm still writing about music.
- AMBIENT MUSIC GUIDE, BEST ALBUMS OF 2018.
08/12/2018
DIMIR STANDARD - ABRAMELIN
HS009
Abramelin
, the debut album by Vancouver synthesist Jesse Creed's new project Dimir Standard, is now available on Hotham Sound. Besides being the first artist to release work on the legendary Vancouver label More Than Human, Jesse is also co-founder of CanMARC Studios, home to one of the largest collections of vintage synths on the west coast, and birthplace of some really incredible albums.
Abramelin
is an intensely textural ambient experience that rewards close listening, so settle in.
︎
07/21/2018
DISCORDER PROFILE
We recently talked with Discorder Magazine's Judah Schulte about the connections between nature and electronic music for the Hotham Sound Edition of their
Homegrown Labels
series. Thanks to Judah, Brit, Duncan and Alicia for a great piece, and congrats to Discorder on their 401st issue!
06/10/2018
ROSS BIRDWISE - NINE VARIATIONS
HS008
Hotham Sound is pleased to present
Nine Variations
, a dark, disorientating journey into the liminal and the sublime, courtesy of Vancouver musician Ross Birdwise. Based on a composition written and performed by the artist and Nathan Medema in 2001 as part of the duo 'if then do,'
Nine Variations
sees Birdwise stretching and tearing at his source material as if at an enormous invisible fabric; the work's original chord progressions warped into strange, unspeakable configurations. Terrifying and exhilarating in equal measure, this is experimental music at it's most fearless and exploratory.
…Birdwise tugs at and tears the rigid grid that bolsters most electronic music, warping space-time in the process. His mutant rhythms are both intoxicating and mind-boggling.
- NINE CHAINS TO THE MOON
︎
05/25/2018
KR75 - NOVEMBER 25, 2016
VIDEO RELEASE

Watch a video for KR75's
November 25, 2016
, from their recent EP
Ondular
, on the Hotham Sound Youtube channel. Visuals by Kristen Roos.
WARNING: This video may potentially trigger seizures for people with photosensitive epilepsy. Viewer discretion is advised.
05/05/2018
MOUNT MAXWELL - BLUE HIGHWAYS VOL I
CASSETTE RELEASE
Mount Maxwell's
Blue Highways Vol I
is now available as a limited edition cassette. This is a professionally duplicated Super Ferro grade tape with printed shells and a 3 panel interior J-Card. There is a bonus unlisted track on Side A that does not appear on the digital album.
You can purchase it from our Bandcamp, or if you're in Vancouver, from Red Cat Records, Audiopile, Dandelion, or Neptoon.
Blue Highways Vol II
and KR75's
Ondular
are both arriving on cassette later this month.
︎
02/17/2018
MOUNT MAXWELL - BLUE HIGHWAYS VOL II
HS006
Mount Maxwell's
Blue Highways Vol II
is now available for digital download. This second installment of oceanic synths, phased string machines, and aquatic field recordings is a lengthier, more emotionally revealing album than it's predecessor, veering from optimism and exuberance to reflection and quietude, all the while exuding a tangible sense of nostalgia for a vanished British Columbia. A deeply satisfying conclusion to this unique project.
Limited Cassette release of both volumes of
Blue Highways
coming in April, along with cassettes by KR75 and Khyex.
Thanks to everyone who has reached out to us over the last two years, especially the good folks at More Than Human and ADSR.
︎
01/12/2018
KR75 - ONDULAR
HS005
Ondular
, a two-track EP by Vancouver's KR75 (Kristen Roos and Kristen Rattray) has just arrived and is currently blowing our minds. Largely devoid of the usual genre signifiers, while at the same time eerily reminiscent of certain 'artificial intelligence' era productions, Ondular cements the group's reputation as one of Vancouver's most compelling electronic acts.
Both tracks performed in a single take - no DAW, no overdubs, no post-production, just people and hardware interacting in real time. An accurate representation of the KR75 live experience, and a must for fans of early Skam/Warp.
︎
12/30/2017
THE MONDRIANS
CALL FOR SUBMISSIONS
Hotham Sound is currently accepting submissions for a double cassette sound compilation based on the paintings of the Dutch artist and theoretician Piet Mondrian. The purpose of this project is to re-imagine Mondrian's paintings as a series of graphic scores, and to then rigorously interpret them. Each participant is encouraged to work with a painting of their choice from the abstract geometric works produced between 1914 and 1944.
There are no rules as to what form each interpretation takes, as long as it represents a sincere attempt on the part of the participant to create a one-to-one 'sound-map' of the painting in question. The result may sound like music, or noise, or computer bleeps, or machinery, or total gibberish. It may last ten seconds or ten minutes. All are welcome. But it must trace the forms of the painting in a recognizable way. We're not looking for music 'inspired by', we're looking for direct audio equivalents.
If you have any questions, please send us an email. If you'd like to participate, please send us your interpretation, along with the full name of the painting being interpreted, as well as a brief description of the process you came up with for interpreting it. We're very curious to hear from you.
The Mondrians
will be released on Hotham Sound in late 2018. Submissions will remain open until 10/18.
MOUNT MAXWELL - BLUE HIGHWAYS VOL I
HS004
Mount Maxwell return with a deeply felt tribute to the utopian promise of the original BC Ferries fleet and the island communities it served. Forty hypnotic minutes of abstract oceanics, 70's string machines, and pulsing PSA arps. Highly recommended.
Recorded by Mount Maxwell in Victoria and Vancouver, 2015-16. Instruments: Korg Poly 61, Crumar Performer, Elektronika EM-25, Roland SH-01, Casiotone 701, Rhythm Ace FR-6.
Cascadian-tinged analog nostalgia. A must listen from start to finish.
- ADSR
…crafts narratives of oceanic swells and wild territories, of inlets and beaches, of hope and regret. In these delicate but vast compositions you can hear the waves, taste the salt air, feel the texture of driftwood.
- TABS OUT
11/27/15
KHYEX - POST POLITICA
HS002
Hotham Sound is proud to present
Post Politica
, the long germinating hauntology project from Vancouver multi-instrumentalist Keith Freeman (AKA Khyex). A complex memory-piece composed of processed guitar, piano, synthesizer, chimes, recorder, and vocal samples from Canadian and British television. This is a richly textured and strangely moving album by one of Vancouver's best kept secrets.
︎
︎
11/08/15
HOTHAM SOUND RECORDINGS
Hotham Sound will be online in late November, 2015. Inaugural releases by Mount Maxwell, Khyex, and the MMR Collective. We're looking for new experimental electronic music by Cascadian artists, so send us your stuff. Anything sent to us will get a full listen.
Contact us via
Bandcamp
,
Instagram
or
Twitter
.
HOME